Number of Gainers
Gainers
343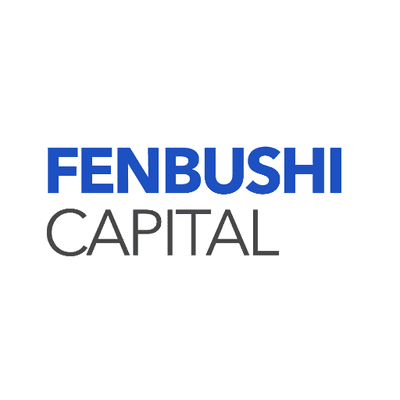 Fenbushi Capital Fund Portfolio
First and most active blockchain-focused venture capital firm in Asia
Jul 19, 2023
Last Fenbushi Capital Investment
Crypto Ventures
Investor Type
Fenbushi Capital Dashboard
What is Fenbushi Capital?
About the Fenbushi Capital fund
Fenbushi Capital is a renowned venture capital firm specializing in blockchain technology and digital assets. Founded in 2015, Fenbushi Capital has established itself as a leading investor in the global blockchain ecosystem, supporting innovative projects and entrepreneurs at various stages of development.
The Fenbushi Capital Crypto Fund offers investors exposure to a diverse range of blockchain-related opportunities, including cryptocurrencies, decentralized applications (dApps), infrastructure projects, and emerging technologies. The fund's investment strategy is guided by a deep understanding of blockchain technology, market trends, and a strong network within the industry.
With a focus on long-term value creation, Fenbushi Capital aims to identify promising projects and provide them with strategic investments and guidance. The fund's experienced team of professionals conducts extensive due diligence, evaluates market potential, and assesses the technical viability of projects before making investment decisions. This meticulous approach ensures that the fund invests in projects with strong growth prospects and transformative potential.
Fenbushi Capital takes an active role in supporting portfolio companies beyond just capital investment. The fund provides mentorship, strategic guidance, and access to its broad network of industry connections, helping portfolio projects accelerate their development, achieve market adoption, and overcome challenges along the way. This hands-on approach contributes to the success and growth of the projects in which Fenbushi Capital invests.
Investors in the Fenbushi Capital Crypto Fund benefit from the fund's deep industry knowledge, rigorous investment process, and commitment to transparency. The fund provides regular updates and comprehensive reporting on portfolio performance, investment activities, and industry insights, allowing investors to stay informed about their investments and the broader blockchain ecosystem.
All necessary data on the fund's investment activities
This page contains key indicators that reflect the level of investment activity of the Fenbushi Capital fund, such as:
Top projects by ROI, in which the fund invests
Average ROI of projects by month
Average investments
Projects in which the fund has recently invested
Hot list of projects in which the fund invests
Top projects by return
Top projects by ROI, in which the Fenbushi Capital fund invests
In the context of cryptocurrency, ROI (Return on Investment) refers to the profit or loss that an investor realizes on a crypto project they have invested in. It is a measure of the performance of the investment relative to the initial investment price.For example ROI of the next projects are:
The Graph - 48.5x
WOO Network - 8.17x
Flow - 6.48x
Stacks - 6.15x
Balancer - 6.07x
The ROI of a crypto project can be calculated by taking the difference between the current value and the initial value, and dividing that by the initial value.
For example, if an investment price is $1.21 and the investment is now worth $2.42, the ROI would be 2.0x
Average Monthly ROI
Average Monthly ROI (Return on Investment) is a metric that represents the average profit or loss a fund has produced over a single month period. It is calculated by averaging all the ROI of fund projects that were listed during provided month.
Recently invested by the Fenbushi Capital fund
Yin Finance - 0.0261x
Cere Network - 0.383x
Enjin Coin - N/Ax
Heatmap of projects in which the Fenbushi Capital fund invests
The Graph - 48.5x
WOO Network - 8.17x
Flow - 6.48x
Stacks - 6.15x
Balancer - 6.07x
Top Gainers in which the Fenbushi Capital fund invests
Virtue Poker - 27.7%
BlockchainSpace - 20.4%
Stratos Network - 9.32%
Sipher - 7.7%
Cere Network - 4.11%
Frequently asked questions
What types of projects does fund invest in?
Fenbushi Capital invests in a wide range of blockchain and cryptocurrency projects, including decentralized finance (DeFi), non-fungible tokens (NFTs), infrastructure projects, and more.
How does Fenbushi Capital choose which projects to invest in?
Fenbushi Capital has a team of experienced investors and advisors who use a variety of criteria to evaluate potential investments. This includes factors such as the project's team, technology, market potential, and more.
What is fund investment process like?
Fenbushi Capital typically invests in projects at the seed or early stage, and it provides funding, as well as support and guidance to help the project grow. The firm may also participate in later-stage funding rounds for companies it has previously invested in.
Can anyone invest in Fenbushi Capital?
No, Fenbushi Capital is a venture capital firm that primarily works with accredited investors, institutional investors, and other high net worth individuals.