Crypto Projects
Number of Projects
Projects
2160
Number of Gainers
Gainers
674
Number of Losers
Losers
350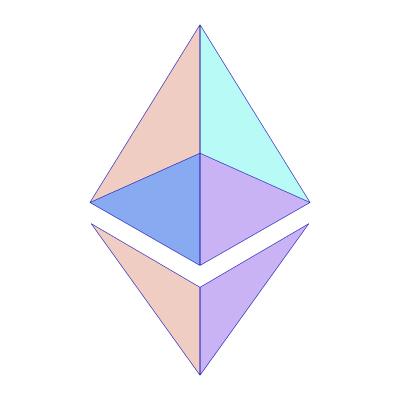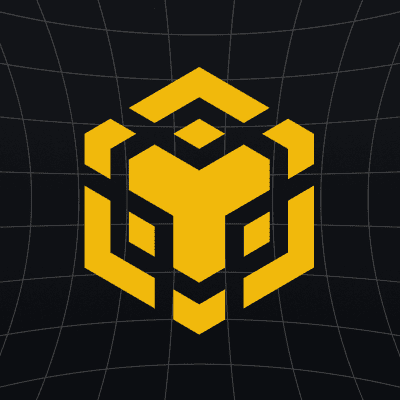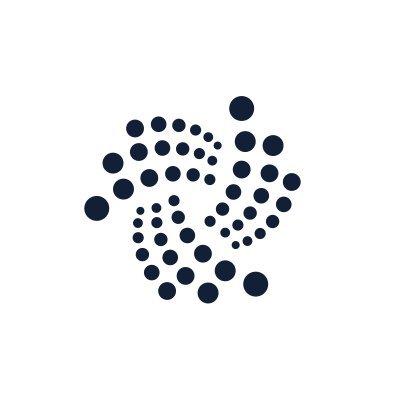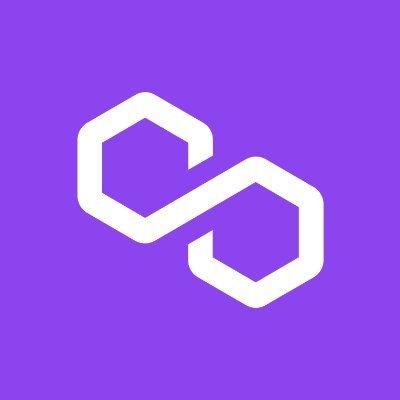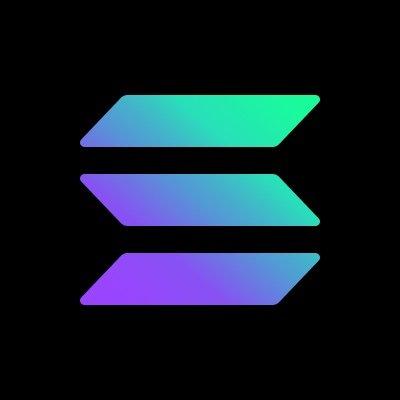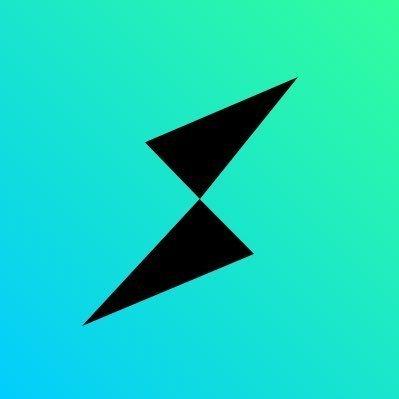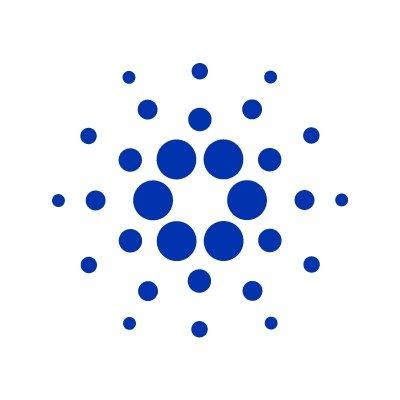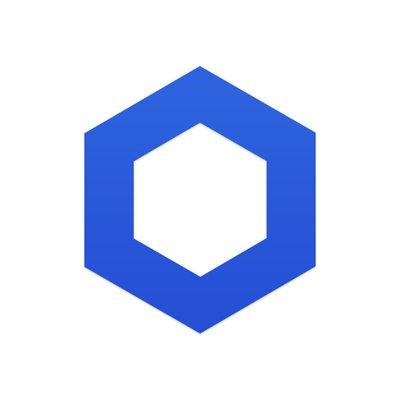 Crypto Projects
Investors who have chosen the crypto market for their activities are worried about its volatility in 2023. This is primarily due to a noticeable fall in cryptocurrencies. For example, the flagship of the digital financial ecosystem, Bitcoin (BTC), lost 64% of its value in 2022. If, at the end of 2021, it was trading at 50,802 USD, then in December 2022, it was 16,680 USD.
But there are still cryptocurrency projects that analytics have recognized as quite promising for potential investors. On this page, we have collected and presented the necessary information for the basic analysis of cryptocurrency projects in a convenient format. Here you will see:
Best Crypto Project Of the Day
When selecting Best Crypto Project Of The Day, our team considered several factors:
ROI

: an indicator that reflects the return on investment in the

crypto industry

.

Market Cap

: the total value of all crypto project coins. This indicator is calculated according to the principle: the number of

crypto coins

in circulation multiplied by the value of one coin.

Circulation

: the number of

cryptocurrency tokens

in circulation, i.e., available to buy/sell.
Trading Volume

:

the number of

crypto assets

sold on all centralized and decentralized platforms during a certain period.
Best Projects by ROI
Depending on how effective the monetary investment in a particular project is, it can occupy a certain place in the global list of our resource. Below is the current ranking of crypto projects, ranked according to ROI.
The Sandbox
This popular game is a separate metaverse that involves even celebrities. The virtual world of The Sandbox allows players to create unique avatars and interact with each other. For a SAND, a native token, its owners can purchase land and other assets or invest it in stake pools.
At the time of writing, the price of SAND was $0.68. It shows a positive trend: its value has almost doubled since the end of 2022. The market capitalization of the asset is $1,026,625,779.
Ethereum
It is a decentralized platform based on blockchain technology that works with smart contracts and enables users to store assets, conduct transactions and communicate without a central body.
The cryptocurrency of the Ethereum system is called Ether (ETH). It ranks second after Bitcoin in value and capitalization. Currently, ETH is trading at $1,655, and the total value of the project's coins is $202,530,055,761.
BNB
Binance is a powerful cryptocurrency exchange, which since its founding in 2017, has become a leader in transactions. However, it is not only a trading platform. Binance offers its users other features: cryptocurrency wallets (Binance Chain, Trust Wallet), educational resource Binance Academy, in-depth analytics tool Binance Research and many others.
The cryptocurrency, which operates in the Binance Chain ecosystem, is called BNB. The price of the token at the time of writing was $298.45, and its market cap was $47,124,120,824.
Polygon
It is a blockchain platform that is structured and easy to use. It focuses on creating a blockchain ecosystem compatible with Ethereum and makes transactions cheaper. Polygon is the basis for many decentralized programs in DeFi, GameFi, metaverses, and non-fungible tokens.
The platform has a currency of the same name with a current price of $1.22 and a market cap of $10,636,151,989.
Cardano
This is another blockchain platform that is designed to work with smart contracts and develop decentralized digital products. The authors of the platform position it as the first solution created using innovative technologies and methods based on actual data. This ensures a high level of application, system, and transaction security.
The native token of this platform is the Cardano coin (ADA). During its existence, ADA has once approached the $3 per coin mark. It was in September 2021 when the maximum historical value of the asset – $2.9116 – was recorded. Lately, the price of the coin has not exceeded $0.5. At the time of writing, it was trading at $0.35 and had a market capitalization of $12,259,841,281.
Cosmos
This project aims to make blockchain technology easier to work with. It also aims to make blockchain validation protocols more scalable, fast, and economical and reduce their negative impact on the environment.
The project's cryptocurrency is Cosmos (ATOM), which is currently $12.33 and is capitalized at $3,531,965,261.
Quant
This is a project that people call the first operating system for blockchain. It solves the problem of seamless compatibility of networks – bringing them together without reducing functionality or efficiency. With its help, different blockchains can interact with each other without affecting their speed and autonomy.
The system issues its own Ethereum-based token, Quant (QNT). This means that the validators of this platform ensure the security of transactions. The coin's current price is $125.98, and the market cap is $1,520,949,355.
Solana
This is a powerful Web3 infrastructure. It provides ample opportunities for developers and is available not only to experienced users but also to beginners in cryptocurrencies. It is a relatively new crypto project that was launched in 2020. It is characterized by scalability, high speed of transaction processing, and environmental friendliness.
The project has its own Solana (SOL) coin. At the time of writing, it was worth $21.89, and the capitalization of free float coins was $8,292,754,264.
Axie Infinity
This is an online video game designed to introduce users to blockchain and cryptocurrencies. It is a virtual universe populated by fictional AXS characters, i.e., internal platform tokens. You can collect, breed, trade for resources, and use them to participate in battles. The current price of AXS is $9.65, and its market capitalization is $1,098,672,656.
MultiversX (prev. Elrond)
The project is a decentralized blockchain network. It enables the creation of innovative digital solutions for individual and corporate users. Its developers consider the platform's distinctive features to be its extremely high transaction processing speed – up to 15,000 per second – and its record low cost.
At the time of writing, the MultiversX EGLD token was valued at $46.55. Its capitalization was $1,167,036,119.
ChainLink
ChainLink is a decentralized network of oracles, i.e., software products that verify and collect external data for smart contracts in blockchain projects. This technology is particularly popular in the DeFi industry.
The ChainLink network supports the Ethereum-based token LINK, which at an all-time high of $52.25 in October 2021, today trades at $7.21 and has a capitalization of $3,663,556,837.
THORChain
THORChain is a decentralized liquidity protocol that can be viewed as a cross-chain cryptocurrency exchange. Its users can buy, sell and borrow crypto assets regardless of their blockchain. The exchange solves one of the main problems of decentralized finance; it allows holders of tokens based on one blockchain to work with DeFi applications created on another.
RUNE is the native token of the THORChain, the rate of which increased 20-fold in the first half of 2020, thus attracting increased attention from investors.
RUNE is currently priced at $1.64 and has a capitalization of $532,605,603.
Rocket Pool
It is a decentralized stake pool based on Ethereum. It allows anyone to join one of the existing node operators on the network or run their nodes with as little as 16 ETH invested. The advantage of Rocket Pool is that users benefit from currency exchange growth, which is important for DeFi and tax-free.
RPL is Rocket Pool's Ethereum-based token. Its rate began to show positive dynamics from the beginning of 2023 and, at the time of writing, was $44.17 with a market capitalization of $844,319,969.
Why are projects with high ROI worthy of investors' attention?
ROI is the ratio of the net profit or loss received to the initial monetary investment. Naturally, every investor is interested in getting income that exceeds the potential income from bank deposits (on average, about 12%) or a successful business (up to 40%). Promising cryptocurrency projects can give investors what they want, which is why attention to them has been growing lately.
Example #1. The Rocket Pool provides a higher ROI than stakes outside this pool due to the commissions earned.
Example #2. According to experts, if you invest in Ethereum, the ROI can reach 58.9% due to the growth of its rate.
What does this indicator affect?
A high ROI means that crypto investors have every chance to make money on the project. In other words, the expected profit can exceed the investment twice or more.
Most Hot
Crypto Projects
The "Most Hot Crypto Projects" ranking lists projects users have shown the most interest in. These are so-called "trending projects," investments that can become profitable soon.
Basis for the rating
The rating is formed based on the number of user views on the website and is regularly updated.
Importance of such projects for an investor
The rating of hot or trending projects in the crypto sphere is essential for investors because it allows them to track trends in the virtual asset industry. Typically, experts predict a "boom" of such projects and their tokens during a bull market period.
Top Crypto
Project Gainers
"Top Crypto Project Gainers" is a rating of projects that have increased in value to the greatest extent over a certain period.
Basis for the rating
This rating is formed based on data about the tokens exchange rate for a selected period: 24 hours, 7, or 30 days. It shows the growth of the value of a crypto asset as a percentage.
Importance of such projects for an investor
An investor needs to receive up-to-date information about Crypto Project Gainers. These projects are characterized by maximum prospects, showing positive dynamics even during the cryptocurrency crisis.
Recently Added Crypto Projects
These are projects that have been recently added to the site. The ranking is formed in reverse order: e.g., the crypto project that was added last will take the first place in this list.
Why is it important to track new projects?
This block is essential to inform users about new interesting projects. They can go to the page of each of them in just one click and explore detailed information.
Heatmap
Heatmap is a section that displays projects grouped by ROI size: 5x, 10x, 25x, 50x. You can view the data for all time or select a specific year.
Why is this block important?
You can track projects with the highest rate of ROI, choose the best option, and get the maximum profit.
Frequently asked questions
How can I stay up-to-date on the latest developments and trends in the crypto industry?
To get up-to-date information about cryptocurrencies, you must regularly review specialized resources where you can learn about: trends in virtual assets; new projects; the most popular and promising ones; financial indicators of crypto projects and their tokens.
How do I evaluate a crypto project before investing?
Before investing money, you have to analyze the crypto project: Review the financial indicators: changes in its token rate, market cap, liquidity, and trading volume, and estimate its ROI. Evaluate the network's indicators: its performance, the number and value of transactions, the number of active blockchain addresses, etc. Look at the team behind the project: check if the specialists have the right experience and tech stack. Check how the developers promote the project and how active its community is. After all, its price is directly proportional to the public's interest.
How do taxes work for cryptocurrency investments, and what should I be aware of?
The IRS considers cryptocurrency as property, meaning that profits from cryptocurrency transactions are taxable. This includes contributing to the IRS if you receive digital coins through mining or exchange for goods or services. Please note: Tax rates for long-term crypto investments (at least one year) are much lower than for short-term ones. In the first case, they range from 0 to 20%, and in the second, from 10 to 37%.
What are some of the most popular crypto projects, and what sets them apart from others?
One of the most popular cryptocurrency projects is Ethereum. It is a decentralized platform that can create smart contracts, issue tokens, and perform P2P digital money transfers. These capabilities make Ethereum even more popular than Bitcoin, even though the latter ranks first in value and market capitalization. Other popular crypto projects include The Sandbox, Polygon, Solana, and others. Tokens of these projects are predicted to grow fifty times in 2023, which makes the ROI for these projects very attractive for investors. If you want to make money on crypto, with projects like these, it is most possible.
What are the different types of cryptocurrencies, and how do they work?
There are two main types of cryptocurrencies: coins and tokens. The former is based on a proprietary blockchain, is distributed through mining, and in most cases, is used to store and transfer money. The uses of tokens are more diverse. You can use them for security, identity verification, and even as works of art (NFT). These assets are distributed mostly through ICOs – Initial Coin Offerings.
What is a crypto project, and how does it differ from other types of investments?
Crypto projects are digital technology projects that solve certain problems in cryptocurrencies. On the one hand, they differ from other types of investments by a high level of risk because all cryptocurrencies have increased volatility. On the other hand, in case of success, an investor can get a good profit because the ROI of many projects is much higher than that for classic investment items.
What is a token sale or initial coin offering (ICO), and how does it work?
ICO, or Initial coin offering, is the sale of crypto-tokens for major cryptocurrencies, including BTC and ETH. This way of selling digital assets can serve as a method for developers to raise funds to create new projects or develop existing ones. The tokens sold can mean for their owners some share in the developer company or benefits concerning its products or services.
What is blockchain technology, and how is it used in crypto projects?
Blockchain is a decentralized ledger of all transactions in a peer-to-peer network. It allows secure transactions without intermediaries, such as banking institutions. How can I buy and sell cryptocurrencies, and what platforms are available? Buying and selling cryptocurrencies is available on specialized exchanges. Among the popular platforms are Coinbase, Binance, Uphold, Kraken, and others.
What risks are associated with investing in crypto projects, and how can I manage them?
The main problem that exists in cryptocurrency trading is the risk of loss. All digital assets are volatile and can become illiquid at any moment. To minimize these risks, you should not rely on chance when choosing a project for investment. You should thoroughly analyze all possible options beforehand.