Number of Funds

Funds
411
Number of Gainers

Gainers
147
Number of Losers

Losers
264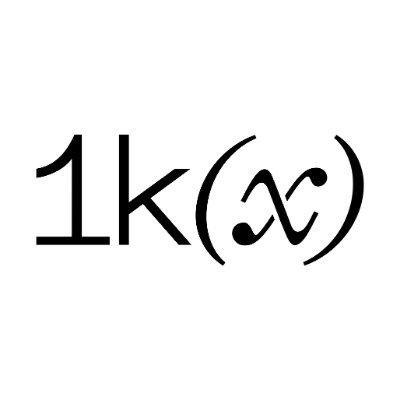 1kx
Early-stage crypto fund helping founders bootstrap token networks.
Jun 22, 2022
Last Investment
2018
Year Founded
Crypto Ventures
Investor Type
About the 1kx fund
1kx is a prominent crypto venture capital fund that focuses on early-stage investments in blockchain projects and protocols. With a mission to support the development of decentralized technologies, 1kx provides strategic capital, expertise, and network resources to innovative projects that have the potential to shape the future of the crypto ecosystem.
The 1kx Crypto Fund offers investors exposure to a carefully curated portfolio of early-stage blockchain projects and protocols. The fund's investment strategy is centered around identifying projects that demonstrate strong technical innovation, a compelling use case, and a talented team. By investing in these projects at an early stage, 1kx aims to capture significant value appreciation as they progress and achieve milestones.
One of the key strengths of 1kx is its deep understanding of blockchain technology and its potential applications. The fund's team consists of experienced professionals and industry experts who possess a thorough knowledge of decentralized systems, consensus mechanisms, and smart contract platforms. This expertise enables 1kx to assess the technical viability and scalability of projects before making investment decisions.
In addition to financial investment, 1kx actively contributes to the success of portfolio projects through strategic guidance, mentorship, and access to its extensive network of advisors and industry partners. This support helps portfolio projects navigate challenges, refine their strategies, and unlock new opportunities for growth and adoption.
All necessary data on the fund's investment activities
This page contains key indicators that reflect the level of investment activity of the 1kx fund, such as:
Top projects by ROI, in which the fund invests
Average ROI of projects by month
Average investments
Projects in which the fund has recently invested
Hot list of projects in which the fund invests
Top projects by return
Top projects by ROI, in which the 1kx fund invests
In the context of cryptocurrency, ROI (Return on Investment) refers to the profit or loss that an investor realizes on a crypto project they have invested in. It is a measure of the performance of the investment relative to the initial investment price.For example ROI of the next projects are:
Arweave - 12.1x
Amp - 2.6x
Covalent - 1.37x
Treasure - 1.0x
Rarible - 1.0x
The ROI of a crypto project can be calculated by taking the difference between the current value and the initial value, and dividing that by the initial value.
For example, if an investment price is $1.77 and the investment is now worth $3.54, the ROI would be 2.0x
Average Monthly ROI
Average Monthly ROI (Return on Investment) is a metric that represents the average profit or loss a fund has produced over a single month period. It is calculated by averaging all the ROI of fund projects that were listed during provided month.
Recently invested by the 1kx fund
Arweave - 12.1x
Rarible - N/Ax
Connext - N/Ax
Heatmap of projects in which the 1kx fund invests
Arweave - 12.1x
Amp - 2.6x
Covalent - 1.37x
Treasure - 1.0x
Rarible - 1.0x
Top Gainers in which the 1kx fund invests
Furucombo - 17.6%
Nym - 4.82%
Qredo - 4.49%
Nervos Network - 2.87%
Origin Protocol - 0.709%
FAQ about 1kx
What types of projects does fund invest in?
1kx invests in a wide range of blockchain and cryptocurrency projects, including decentralized finance (DeFi), non-fungible tokens (NFTs), infrastructure projects, and more.
How does 1kx choose which projects to invest in?
1kx has a team of experienced investors and advisors who use a variety of criteria to evaluate potential investments. This includes factors such as the project's team, technology, market potential, and more.
What is fund investment process like?
1kx typically invests in projects at the seed or early stage, and it provides funding, as well as support and guidance to help the project grow. The firm may also participate in later-stage funding rounds for companies it has previously invested in.
Can anyone invest in 1kx?
No, 1kx is a venture capital firm that primarily works with accredited investors, institutional investors, and other high net worth individuals.
What is fund track record?
1kx has a strong track record of successful investments in the blockchain and cryptocurrency space. Some of its notable investments include Arweave, Amp, Covalent, and more.